Credit/Debit "Junie B. Jones" Orders: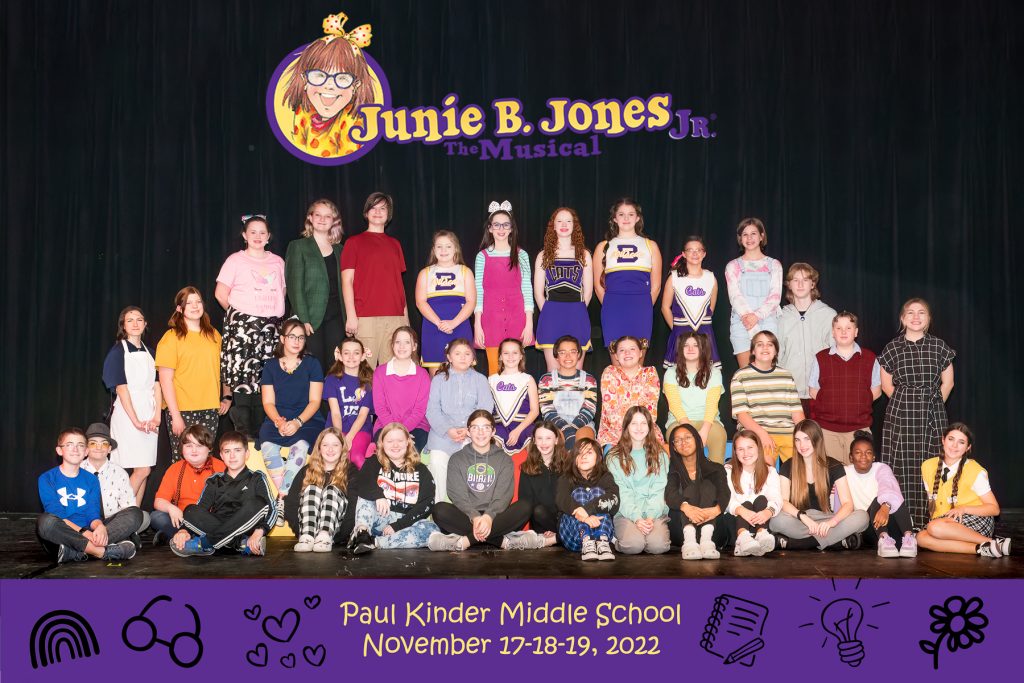 View all the pictures here: https://www.bjohnsonphotography.com/Theater/Junie-B-Jones-Paul-Kinder-MS  (all published except the individual character photos – look for those by Monday!)
Please note: the group pictures are NOT included on the Flash Drive – those must be ordered as prints. If you order the Plash Drive PKG – your student's character shots WILL be included on your flash drive.
Flash Drive PKG $35

$25

if ordered by December 10

ALL Digital Performance Images on Flash Drive

(well over 1,000 pictures! Great to use for scrapbooking, print for Christmas gifts, etc!)

PLUS 8×12 ALL Production Print
PLUS (1) 8×10 and (2) 4×6 Color Portrait (Costume Shot)

Flash Drive ONLY $35

ALL Digital Performance Images on Flash Drive
No prints included

Cast Photo Only $15
(includes cast only)
ALL Production Photo Only $15
(includes cast and crew)

ALL Production + Directors Photo Only $15

Additional Color Character 8×10 Portrait $10
(Use this field if you have multiple students in the cast/pit/crew and do not need multiple full packages)

Additional Color Character 4×6 Pair of Prints $10
(Use this field if you have multiple students in the cast/pit/crew and do not need multiple full packages)

The above order will be delivered to Ms. Gehrecke for distribution in class with no shipping cost. All digital images are watermark-free and fully released for printing. View and purchase additional sizes and prints to be mailed here: https://www.bjohnsonphotography.com/Theater/The-Descendants-Brittany-Hill-MS (Regular shipping charges will apply)