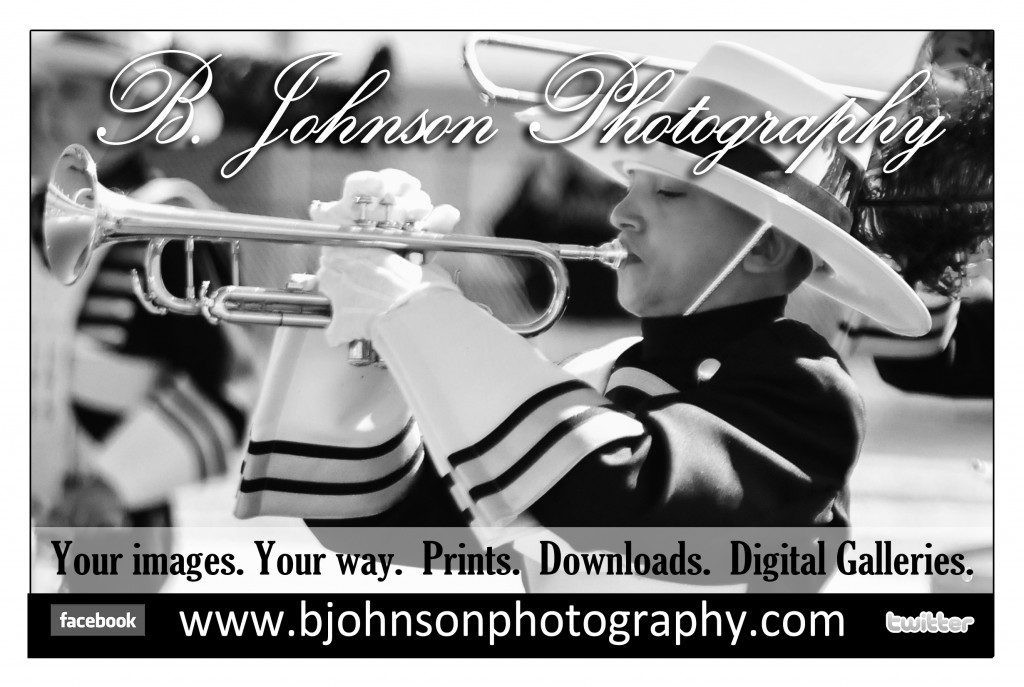 Great news! We will again offer full gallery downloads of high resolution, watermark-free images, shareable across your entire band.
Events with 2-photographer coverage:$75
Events with 1 photographer: $50
Prelims/Finals Events: Add finals gallery for additional $50
As always – we appreciate purchase of prints and special photo merchandise to be able to continue to provide photography services at no cost to the event itself!
EVENT DATE/NAME
PHOTOGRAPHERS
9/17/16 Drummit at the Summit
1
9/24/16 Owasso Marching Invitational (PRELIMS)
2
9/24/16 Owasso Marching Invitational (ADD FINALS*)
2
9/24/16 Smith-Cotton Marching Festival
1
9/29/16 Bonner Springs Marching Festival
1
10/1/16 Monroe City Marching Festival
1
10/1/16 FZN River City Showcase (PRELIMS)
1
10/1/16 FZN River City Showcase (FINALS)
1
10/8/16 Park Hill Marching Festival
1
10/8/16 Central Methodist University Band Day
1
10/8/16 Lee's Summit North Marching Festival
1
10/11/16 Missouri Western Tournament of Champions
1
10/12/16 Baker University Marching Festival
1
10/15/16 KC Championship at Blue Springs South (PRELIMS)
2
10/15/16 KC Championship at Blue Springs South (ADD FINALS)
2
10/15/16 UCM Festival of Champions (PRELIMS)
2
10/15/16 UCM Festival of Champions (ADD FINALS)
2
10/15/16 Trenton Marching Festival *FIELD ONLY – NO INDOOR EVENTS OR PARADE
1
 
10/22/16 Odessa Marching Invitational
1
10/22/16 KBA Championships (PRELIMS)
1
10/22/16 KBA Championships (FINALS)
1
10/22/16 Shawnee Mission North Invitational
 1
(Prelims Only)
 
10/26/16 Southern Plains Marching Festival
2